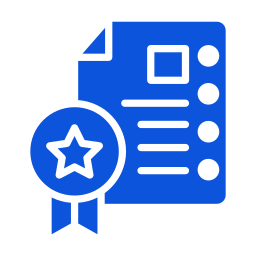 QUALITY STANDARDS
Maintaining Quality has always been the top most priority at Creatons. Our core team ensures that quality standards are practiced in everything we do, right from project initiation stage till the time it gets delivered safe and sound to our clients.
We conduct regular quality control meetings to analyze the current product quality issues and in-house quality concerns to identify underlying issues if any and brainstorm ways to improve the existing procedures and set the next level Quality Control Benchmarks. Our QC engineers are well-trained to follow the ISO and ESD standards in all of our manufacturing processes. They undergo continual advancements through regular in-house trainings on latest quality control standards, productivity enhancement measures and waste reduction techniques.
ISO 9001: 2015
We follow the ISO 9001: 2015 standards to meet the requirements of a superior Quality Management System. Our team delivers products and services that consistently meets customer and necessary regulatory requirements.
ISO 14001
At Creatons, we follow the framework detailed in ISO 14001 related to Environment Management to try and minimize the adverse affects that our processes could have on the environment and how to continually improve on them.
ISO 45001
Safe and Healthy workforce ensures a happy workplace. We follow the guidelines of ISO 45001 to help minimize occupasional injuries and diseases, in addition to promoting and protecting physical and mental health.
ESD 2020
Our engineers are trained in ESD Standards to help design, establish, implement, and maintain an Electrostatic Discharge Control program to protect electronic parts, assemblies and equipment which are susceptible to ESD damage.
FINEST QUALITY CONTROL PROCEDURES
Delivering products and services of best quality standards has been Creatons motto from the start. Creatons deploys well-trained, dedicated Quality Control Team, which makes sure that every product that is dispatched is the most reliable.
• Dedicated Quality Control Department
• 4-step In-House Quality Checks (QCs)
• Quarterly meetings to review the Quality Procedures for continuous improvement
• Quality check points at every level starting from store to production to packing to final dispatch.
WE BELIEVE IN EXCELLENT QUALITY – HAPPY CLIENTS – STRONGER BUSINESS RELATIONSHIPS!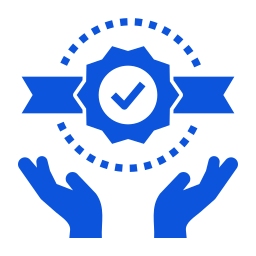 Supplier Management
Material Management
Evaluation Plan
Performance Appraisal
Validity
Promptness
Pass Rate
Miss Rate
Check List
7S / ESD / MSD
Inspection and Practice
Packaging
Out-of-Box Non-Conformity Prevention
Data Analysis
Monthly Meeting
Why wait? Get in touch with us now!